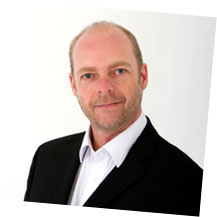 If you're looking for someone to help you get the very best results from your website then you've come to the right place. Whether it is an existing website that is not performing as you expect or a new website that you need SEO'd from the start.
I am a specialist in Search Engine Optimisation and an expert in SEO. I have a 100% success rate in delivering results and getting websites higher rankings on Google which is why I provide the SEO Results Guarantee. I will also carry out a Free SEO Review of your website and provide a Free SEO Report highlighting the key issues.
Often people ask 'How much does it cost to SEO my website' but you can never give a fixed price for SEO as each project is different. All SEO projects are priced according to the amount of work required to SEO the website. To be as fair as possible I will never quote before carrying out an initial review and I will only quote on the basis of what needs to be done to get your website to the top of Google and keep it there.
Google recently released an update. This may affect your website ranking due to the algorithm changes. If so, get in touch as you may be surprised how little you need to do to help restore your position. I can carry out an initial SEO review to identify what needs to be done and then let you know together with how much it will cost.
Google now places extra emphasis on a mobile friendly website. If you need your website converted to mobile friendly or need a website that is mobile friendly from scratch then you can read more here, if you need your website to be mobile friendly, or check if your website is mobile friendly. Alternatively, get in contact with me to discuss your requirements.
If you are a BT Customer Street website customer you're probably aware by now about BT Customer Street closing. We can help keep your website online to ensure that you're business doesn't go offline and we can also help build a new website that is very highly SEO optimised for high rankings.
Call me on 01903 331311 for a no obligation and infomal chat, or send me a message.
Enter your website details for a FREE SEO REVIEW of your website or read more about the Free SEO Review.
---
It's not what we say about our Website and SEO work that matters it's what our customers say :-
"I am delighted with the work that RAW have done on my website. Not only does it look great but I am now the first organic result for anyone searching for an accountant in Worthing, ahead of all the bigger firms in the town. This is fantastic as I now get regular new business enquiries directly from the website."
Also, it's not what we say we can do, it's what we can show you we can do that really counts. To see just how high Still Accounting come up in the results, click this link to take you directly to Google to search for accountant worthing