SEO Analysis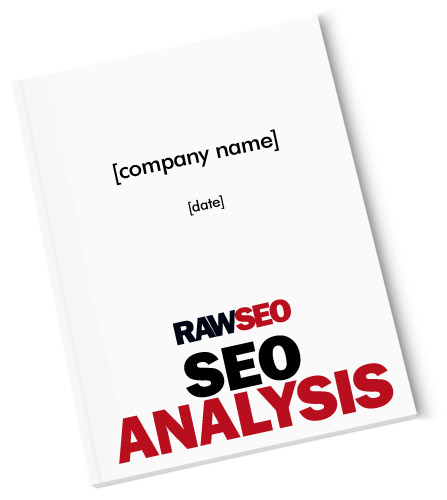 The SEO analysis part of the project is one of the most important factors for being able to deliver effective website optimisation and improvement for any online SEO improvement.
I am exceptionally thorough in my analysis and it is this 'leaving no stone' unturned part of my approach that helps me to deliver results for each and every project that I work on.
Whether you are a local business, national business, dentist, charity or health professional, it is essential that we have the ability to understand what your audience is looking so that we can optimise against this to improve your ranking and get more visitors to your website.
Wow, I had no idea that the work would be quite so thorough.
Each SEO Analysis is tailor made to your specific requirements, your online market and your audience. The results of the report will be very specific to you in order to deliver the results you are looking for.
The output of the report will be a fascinating and very valuable insight into your online market with information that helps not just for SEO, but for all of your online activities, including advertising, marketing and even social media activities.
All results are accompanied with interpretations and additional information to support the value of the reported statistics. This will help with determining what happens next including the SEO Strategy for implementation of the information from the SEO Analysis.
Whilst the results of the It is not only the results of this research that are important, it is the intepretation of the results and the formulation of an effective SEO Strategy,
We are already starting to see results.
For a no obligation chat about how SEO Analysis could help your online business, give Rob a call on 01903 331311 or get in touch and I'll get back to you.
Contact WorthingSEO for SEO Analysis