About Rob Wassell, SEO and Copywriting Specialist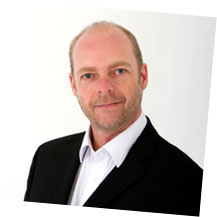 I first used the internet in 1989 and even back then I was able to recognise its huge potential.
I designed my first web site in 1994 and was hooked – a hobby turned into a career.
Having grown up with the internet, I know it very well indeed – I have a deep understanding of how it works and keep up to date with how it is evolving.
Over the years, I have built up considerable business experience while holding senior positions for a number of world-class organisations.
These include Gulton, a global leader in thermal printheads; First Choice, one of the UK's premier travel companies; and Exportmaster, whose sotware is used by 50 percent of the UK's top 100 companies and some of the biggest names worldwide.
I had a key role with Abbey Legal plc, the UK's leading provider of legal expenses insurance. I managed their technical division, software development team and helped prepare for their public flotation.
In 2000, I was one of the founder members of Office-Shadow. I wrote the original specification and oversaw the development of a piece of software called Shadow-Planner that was to become award winning and world-leading. Using cutting-edge browser based technology we had clients such as Boeing, Societe Generale, RBS and many more.
One aspect of the web I have always been most interested in is Search Engine Optimisation. It is, after all, the key to the success of a web site. A website needs to be well designed and functional, but if no-one can find it, it is not doing its job property and this is where SEO and copywriting – writing for the web, really come into their own.
SEO is my speciality. I have an exceptional record in getting web sites found on the web, as my clients will testify:
"I am delighted with the work that has been done on my website.  Not only does it look great but I am now the first organic result for anyone searching for an accountant in Worthing, ahead of all the bigger firms in the town. This is fantastic as I now get regular new business enquiries directly from the website."
Heather Still, Still Accounting
Worthing, West Sussex
www.stillaccounting.co.uk
If you would like to hear more nice things that our clients say about us, check out some of our customer comments.
If you would like to contact me for an informal chat, over the phone or face to face, get in touch and I'll let you know what we can do to get you on the first page of Google.
I look forward to hearing from you.
Rob Wassell