About WorthingSEO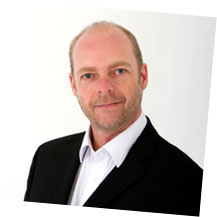 Did you know that there are 200 different parameters or 'signals' that Google uses to work out the ranking score for your website? In fact with the evolution of Google's AI helping to improve results further, potentially further hundreds or even thousands.
This includes such incredible detail such as how long your domain has existed, what type of domain you have and where it is hosted – through to keyword density, meta tags, URL structure and even page load time. With AI comes the extension to internet-wide awareness and site reputation.
It is knowing what these 'signals' are backed by many years of experience that enables me to deliver first-class results to my clients.
On top of which, I am a very experienced businessman and project manager. This enables me to understand the entire scope of the project and to see the bigger picture.
I get to understand you and your business, your needs and more importantly what you want to get out of your web site.
I can then work my magic.
Each project is different and no client is the same and this is where my adaptability works really well as it ensures that you get a service that meets your specific requirements.
My SEO reports will enable you to see exactly where you are now and crucially what will be required to get you to where you want to be.  These reports can be given to a development team to action or I can carry out the work for you.
Using my web development skills I can design and build web sites that are SEO'd from the ground-up.
Visitor Experience Optimisation, or VEO, is another aspect that goes hand in hand with SEO. It determines how the site feels, the structure, the layout and the look of the site to ensure that the user knows how to get to the information they want and within as few clicks as possible – whilst delivering a clear message about what you can do for them.
The web sites that I am involved in get consistently high rankings, as my clients will testify:
"If you are looking for a fast, intelligent, creative and experienced web designer, Rob as RAW is the best choice you can make. His responses are immediate, his help is quick and communication skills are just perfect.
He understands the particular needs of a person in my profession and suggested making a strong accent on photos – I am a performer – and his suggested design worked really well.
Rob explains clearly and simply how to work with the web site and offers excellent advice at every step along the way."
Polina Shepherd
www.polinashepherd.co.uk
If you would like to hear more nice things that our clients say about us, check out some of our customer comments.
If you would like to contact me for an informal chat, over the phone or face to face, get in touch and I'll let you know what we can do to get you on the first page of Google.
I look forward to hearing from you.
Rob Wassell